Main 2' 2 x 3' Serapi Rug Content Container
Main 2' 2 x 3' Serapi Rug photo container
Main 2' 2 x 3' Serapi Rug photo
Supporting alternative photos for 2' 2 x 3' Serapi Rug
Alternative 2' 2 x 3' Serapi Rug photo 1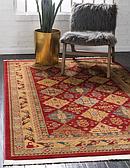 Alternative 2' 2 x 3' Serapi Rug photo 2
Alternative 2' 2 x 3' Serapi Rug photo 3
Alternative 2' 2 x 3' Serapi Rug photo 4
Alternative 2' 2 x 3' Serapi Rug photo 5
Alternative 2' 2 x 3' Serapi Rug photo 6
Alternative 2' 2 x 3' Serapi Rug photo 7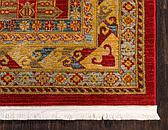 Alternative 2' 2 x 3' Serapi Rug photo 8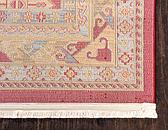 Supporting alternative photos for 2' 2 x 3' Serapi Rug
Alternative 2' 2 x 3' Serapi Rug photo 9
Alternative 2' 2 x 3' Serapi Rug photo 10
Alternative 2' 2 x 3' Serapi Rug photo 11
Alternative 2' 2 x 3' Serapi Rug photo 12
Alternative 2' 2 x 3' Serapi Rug photo 13
Alternative 2' 2 x 3' Serapi Rug photo 14
Alternative 2' 2 x 3' Serapi Rug photo 15
Alternative 2' 2 x 3' Serapi Rug photo 16
Alternative 2' 2 x 3' Serapi Rug photo 17
Alternative 2' 2 x 3' Serapi Rug photo 18
2' 2 x 3' Serapi Rug Description Container
2' 2 x 3' Serapi Rug Product Description
2' 2 x 3' Serapi Rug Pricing & Shipping Container
2' 2 x 3' Serapi Rug Pricing & Shipping Content
Retail Price: C$213
Manufacturer's Discount Price: C$158
Price After Extra 50% Off: C$79
2' 2 x 3' Serapi Rug Sizes and Shapes Available Container
Sizes and Shapes Available for 2' 2 x 3' Serapi Rug
Made in Turkey, this Serapi Collection rug is made of Polypropylene. This rug is easy-to-clean, stain resistant, and does not shed. This rug has fringe.
Colours found in this rug include:Red, Beige, Blue, Navy Blue, Light Green, Brown, Red. The primary colour is Red.
This rug is 1/2" thick.
The measurements for this rug are: 2 feet 2 inches wide by 3 feet 0 inches long.
This rug's SKU # is 33137341
2' 2 x 3' Serapi Rug Review Container
2' 2 x 3' Serapi Rug Review
2' 2 x 3' Serapi Rug Ask a Question Container
Ask a Question about 2' 2 x 3' Serapi Rug
Do you also sell rug underpass.  I bought a 10' runner rug from you but it slids around the wood floor too much 
to prevent slipping, we recommend a non slip rug pad which can be added to your order while in the checkout cart, the pads cannot be purchased separately
Date published: 2017-10-24
I just received my rug delivery. It is a very large one (10x16 feet) and was folded up. Any suggestions on how to get the creases out?
Hello, Typically the rug will lay flat within 1 - 2 weeks on its own, however if you would like to hasten this process, we recommend rolling the rug in the opposite direction, while applying pressure to the rug. For example, take the edge of the rug and flip it on top of itself slightly where there is a crease or bump, and slowly pull the rug back to its place, while applying a downward pressure on the crease. This is the method we use in our facility to remove the creases from the rug. Warm regards, Brittany
Date published: 2015-11-19
More Shapes and Sizes to 2' 2 x 3' Serapi Rug Container