2' 7 x 6' 7 Chindi Cotton Runner Rug
Main 2' 7 x 6' 7 Chindi Cotton Runner Rug photo container
Main 2' 7 x 6' 7 Chindi Cotton Runner Rug photo
Supporting alternative photos for 2' 7 x 6' 7 Chindi Cotton Runner Rug
Alternative 2' 7 x 6' 7 Chindi Cotton Runner Rug photo 1
Alternative 2' 7 x 6' 7 Chindi Cotton Runner Rug photo 2
Alternative 2' 7 x 6' 7 Chindi Cotton Runner Rug photo 3
Alternative 2' 7 x 6' 7 Chindi Cotton Runner Rug photo 4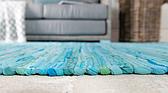 Alternative 2' 7 x 6' 7 Chindi Cotton Runner Rug photo 5
Alternative 2' 7 x 6' 7 Chindi Cotton Runner Rug photo 6
Alternative 2' 7 x 6' 7 Chindi Cotton Runner Rug photo 7
Alternative 2' 7 x 6' 7 Chindi Cotton Runner Rug photo 8
Alternative 2' 7 x 6' 7 Chindi Cotton Runner Rug photo 9
Alternative 2' 7 x 6' 7 Chindi Cotton Runner Rug photo 10
Supporting alternative photos for 2' 7 x 6' 7 Chindi Cotton Runner Rug
Alternative 2' 7 x 6' 7 Chindi Cotton Runner Rug photo 11
Alternative 2' 7 x 6' 7 Chindi Cotton Runner Rug photo 12
Alternative 2' 7 x 6' 7 Chindi Cotton Runner Rug photo 13
Alternative 2' 7 x 6' 7 Chindi Cotton Runner Rug photo 14
Alternative 2' 7 x 6' 7 Chindi Cotton Runner Rug photo 15
Alternative 2' 7 x 6' 7 Chindi Cotton Runner Rug photo 16
Alternative 2' 7 x 6' 7 Chindi Cotton Runner Rug photo 17
Alternative 2' 7 x 6' 7 Chindi Cotton Runner Rug photo 18
Alternative 2' 7 x 6' 7 Chindi Cotton Runner Rug photo 19
Alternative 2' 7 x 6' 7 Chindi Cotton Runner Rug photo 20
Alternative 2' 7 x 6' 7 Chindi Cotton Runner Rug photo 21
Alternative 2' 7 x 6' 7 Chindi Cotton Runner Rug photo 22
Alternative 2' 7 x 6' 7 Chindi Cotton Runner Rug photo 23
2' 7 x 6' 7 Chindi Cotton Runner Rug
2' 7 x 6' 7 Chindi Cotton Runner Rug Product Description
2' 7 x 6' 7 Chindi Cotton Runner Rug
2' 7 x 6' 7 Chindi Cotton Runner Rug Color Variations
2' 7 x 6' 7 Chindi Cotton Runner Rug Color Variations
2' 7 x 6' 7 Chindi Cotton Runner Rug Sizes and Shapes Available
Sizes and Shapes Available for 2' 7 x 6' 7 Chindi Cotton Runner Rug
This rug is currently unavailable.
This rug is in the process of being shipped to a client.
Made in: India
Design: Chindi Cotton Collection
Pile Material: Hand Made of Cotton
150 knots per square inch
Brand new
Has fringe.
Colors include: Light Blue, Ivory, Light Green. The primary colour is Light Blue.
Pile Height: 1/2"
In Excellent condition
Size FT: 2' 7" x 6' 7"
Size CM: 79 cm x 201 cm
SKU #: 33145287
2' 7 x 6' 7 Chindi Cotton Runner Rug Video Container
2' 7 x 6' 7 Chindi Cotton Runner Rug Review Container
2' 7 x 6' 7 Chindi Cotton Runner Rug Review
2' 7 x 6' 7 Chindi Cotton Runner Rug Ask a Question Container
Ask a Question about 2' 7 x 6' 7 Chindi Cotton Runner Rug
More Shapes and Sizes to 2' 7 x 6' 7 Chindi Cotton Runner Rug Container